The watch has long since ceased to be just a chronological device. Now a wristwatch not only has a practical function, but is also an excellent accessory. Metal alloys, including precious metals (silver, gold and platinum) and polymeric materials (plastic and rubber) are used for watch cases. However, metal and polymer are not the only materials that can be used to manufacture wristwatch cases. In today's market of chronometers you can find brands of watches whose cases are made of wood.



The wood has always been popular, but the idea of using it to make a wristwatch case is relatively new. On the wave of popularity of natural materials, wood has become used in the manufacture of a variety of accessories. It began to be used by designers to make jewelry: pendants, bracelets, beads and even frames for glasses. In this case, wood can be not only some elements, but the entire structure.

The wooden wristwatch is a fashion accessory that is often chosen by creative and brave people. This trend is not the first season conquering more and more new global brands. It is the wristwatch made of wood that will be discussed in this article.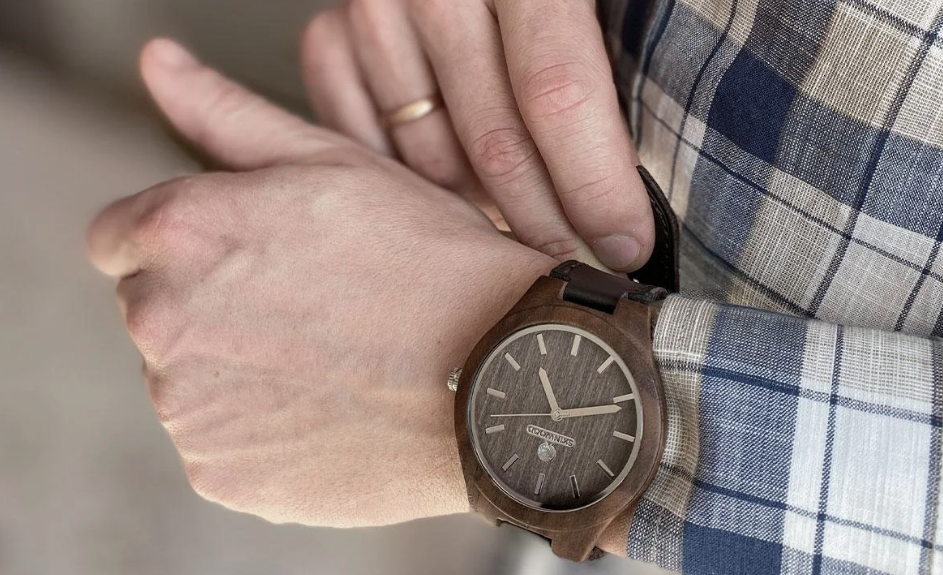 A wristwatch with a wooden case has the following advantages:
Wood is a hypoallergenic material, which distinguishes it from metal that can cause an allergic reaction.
Sufficiently high strength. Of course, the strength of wood is not comparable to the strength of metal. But if you compare it to polymeric materials, wood wins. Wood has a special fibrous structure, which increases its resistance to mechanical stress.
Longevity. Wood is not oxidized, unlike metal, and unlike polymeric materials, such as plastic, this material is more resistant to ultraviolet radiation, so the color will not fade over time. All this means that the wood is able to retain its original appearance for a long time.
Lightweight material. The wood is not very dense, which makes it light. A watch with a wooden case does not weigh on your hand.
The appearance of this accessory. Wood has a pleasant shade and depending on its type, the case can be from white to black. In addition, the fibre structure creates an interesting and unique pattern on the wooden surface.
Not the highest price. Wood is not a very difficult material to process and is definitely cheaper than precious metals.

The distinguishing feature of a wristwatch made of wood is its eco-friendliness. This accessory can be entirely or partially (strap or dial) made of wood. And wood is known to be an environmentally friendly, completely decaying element of nature. Wood chips, sawdust and even dust are usually used in the manufacture of wooden wristwatches. The world's brands are worried that mass felling will not take place for this purpose.

However, like all products, wooden wristwatches have their disadvantages. The fact that wood is a very hygroscopic material, has the property of absorbing liquid from the surrounding air. After that, the wood swells up and increases in size, becoming loose and losing its strength. The tree can also lose moisture, which is also not very good as it can cause cracks. So that neither swelling nor drying occurs, the surface of the wooden clock is covered with a special protective coating. Owners of an accessory such as a wooden watch should carefully monitor the integrity of the coating and renew it if necessary.



Wooden watches can be worn by both young and old people, both men and women. Everyone can choose an accessory of the right shape, shade of wood or special impregnation.

How do you take care of a wooden watch?
To extend the life of your accessory, we recommend that you use these care instructions:


Do not use water when cleaning your watch.
For the care of your watch, use soapy water and a soft cloth lightly soaked in solution.
To increase the strength of the wood, we recommend covering it with a special liquid or beeswax.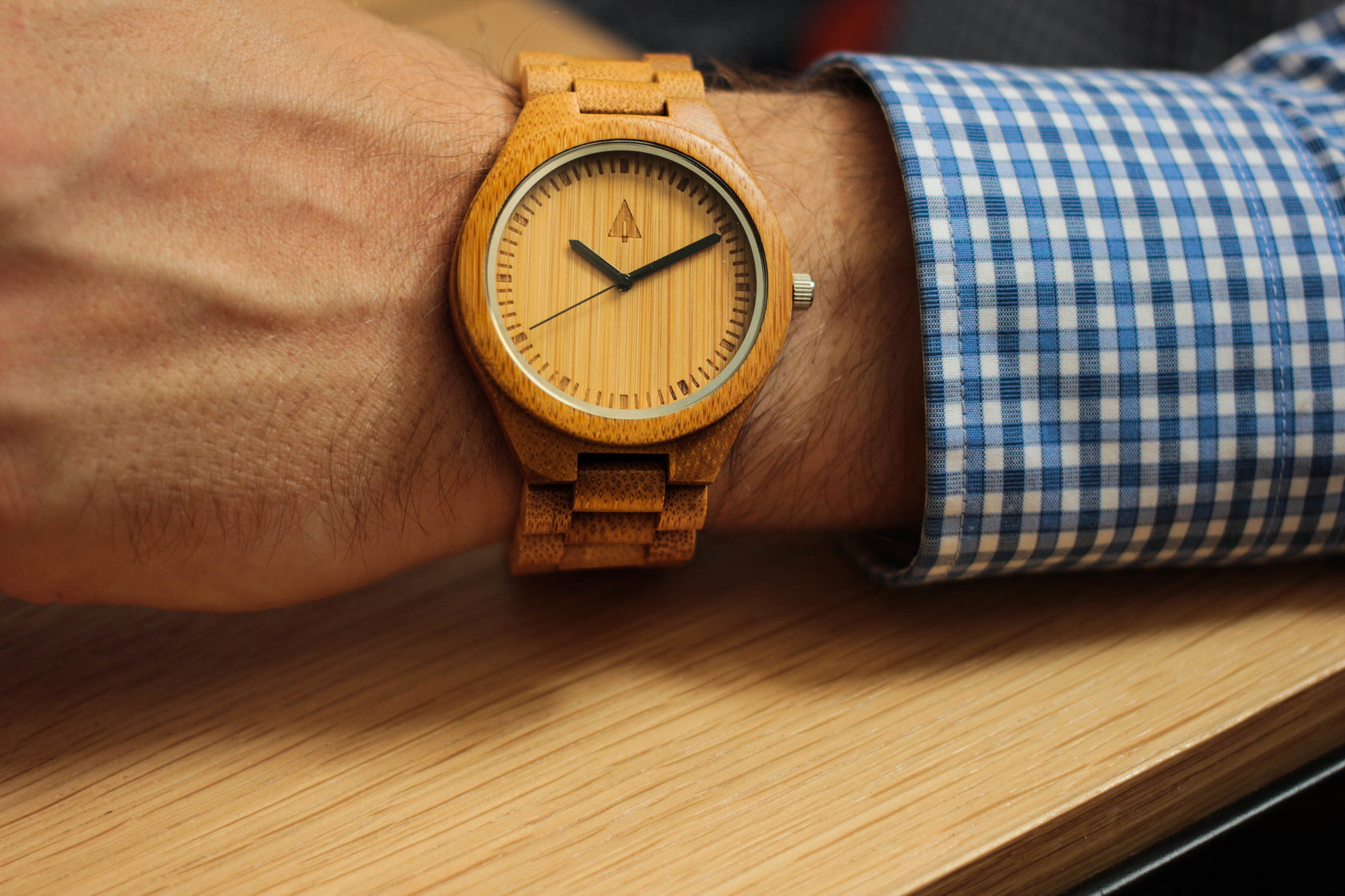 Popular Manufacturers

Now that you are aware of all the advantages and disadvantages of such a watch, you can decide for yourself if you need it. If the answer is yes, it is best to pay attention to products from popular brands. After all, a good manufacturer will not risk the reputation by producing poor quality products.



AA Wooden Watches


Despite the fact that this brand from Russia appeared relatively recently - only in 2013, its creators have already managed to show us several collections. All of them are popular and loved by customers. This brand uses quality materials to create its accessories. They choose valuable species of wood, trying to make accessories more stylish and unusual.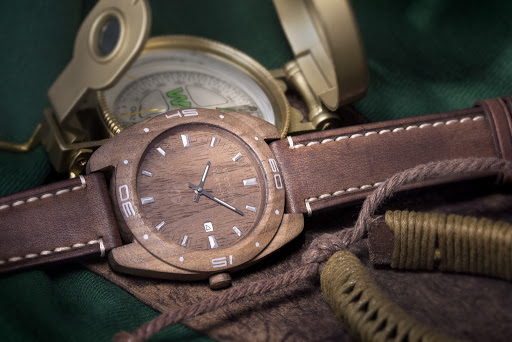 TwinsWood


Another well-known brand that offers quality accessories made of natural wood is TwinsWood. They offer customers both female and male models. In the case of each watch hides a dial, created by individual design. However, if you do not like anything from the range offered, you can make an accessory to your individual order. Such a watch, and complemented by a unique engraving will be a great gift for both a boy and a girl. Addition of handmade jewelry straps made of high quality genuine leather.





WeWood


The WeWood brand also managed to imitate the wood with watch movements. They fundamentally use only natural materials when creating their accessories. Their watches are made entirely of wood. That is, they have not only a wooden case but also a bracelet. At first glance, it seems inconvenient, but over time you will get used to and appreciate the attractiveness of their new jewelry.



Products from Bobo Bird and BeWell also receive good reviews. Choose quality accessories so that they do not crack and lose their shape in a short time.